| | | |
| --- | --- | --- |
| | Homepage van Fred Krom (pe0fko) | |
---
---
Deze pagina is altijd Undr Konstrukson, en nog niet zo snel af. Dat is, denk ik ook, het leuke van deze home page. Ik zelf gebruik deze page als een verzameling van linken & voorbeelden die ik wel leuk vind.
Projects, mostly related to Ham Radio:
Amateur Radio Certificate Authority.
For installing software and drivers on a Window-7 (64b) system you will need x509 (code signing) certificates. For the Ham radio SDR community I did create a small CA that can be used to get user code signing (name is the call) certificates. Because it is not a commercial activity and I did not let sign my ROOT certificate, the user need to trust and install the CA ROOT certificate once.
For the ARCA check this, developers that like to get a certificate please mail.
Grappige en interesante voorbeelden / linken:
---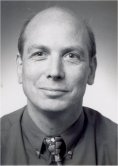 Wie ben Ik:
Ik ben van '57 en mijn hobbies zijn computers en elektronica wat ik als radio amateur vanaf '75 combineer.

Als radio-amateur gebruik ik de call PE0FKO en ben online op HF, 145 & 430 MHz in FM/AM/SSB. Mail to [email protected]

Voor de elektronica hobby gebruik ik hoe langer hoe meer software ;-). Ik gebruik de Atmel 89C52 en de Atmel AVR AT90S1200, AT90S2313, ATTiny2313, ATTiny12/45/85, ATmega88/168/328 processoren.
---
---
---
File last modified on Wednesday, 23-Aug-2023 15:51:26 CEST
My BitCoin address: 1MqQWXdaBAmYFNqXnQLd5cxG6KkvLj9LPK